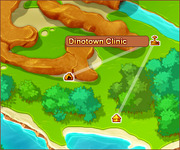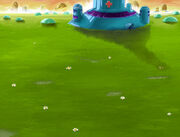 Description
This is the location of the newly built Dinotown Clinic, the treatment here is said to be the best in all of Dinoland.
Neighbor Locations
People / NPCs
Additional information
This area cannot be accessed until the Find the Clinic mission has been completed.
Speak with Anna Tomie in order to heal the active dino up to full hit points. This process takes one hour and can only be used on any dino once every 20 hours (19 hours after last healing was completed).
Community content is available under
CC-BY-SA
unless otherwise noted.